Do you want to know what's hotter than the Texas weather? It's no other than the state capital, Austin! Dubbed the number one best place to live in America for three consecutive years (2017-2019), the City of the Violet Crown continues to attract migrants from far and near. People adore its lovely environment while profiting from the booming economy, diversified job market, and countless entertainment options. No wonder it's one of the fastest-growing cities in the country.
So it's already 2021. Is living in Austin still worth it? For sure. No pandemic can stop the city from standing in the limelight. And if you're planning to move here, check out these five awesome neighborhoods!
1. Downtown
Home to just over 10,000 residents, Downtown deserves to be the first on this list. As the center of the action, it serves as the heart and soul of Austin. You'll love its upbeat atmosphere, lively shopping districts, and undying nightlife. Tree-lined streets filled with restaurants, boutiques, towering high-rises, lux condos, and high-end apartments will greet you every day. The area's scenic shots of the Colorado River and the adjacent walking trail also come as a bonus! In exchange for steep housing and living expenses, you get the best quality of life in return. So if you're someone who enjoys a sophisticated lifestyle with never-ending action, Downtown Austin is the perfect place for you.
Median Home Price: $620,000
Average Rent: $2,596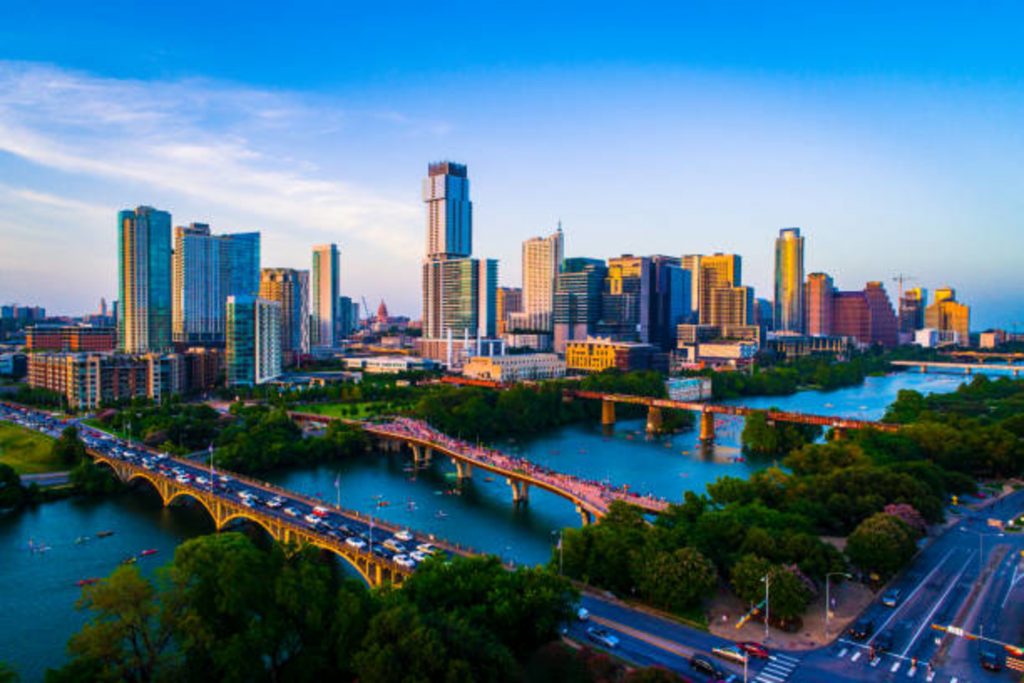 2. Barton Hills
Located in the southwestern part of the city, Barton Hills is a blooming paradise amidst the jungle of concrete. It is named after Barton Creek, which runs through the center of the neighborhood. The area features dozens of biking trails and almost ten parks, with Zilker, Barton Springs, and the Greenbelt being the most popular ones. There's so much green space that it's hard to believe you're living in a metro area. You can comfortably raise a family here. Barton Creek Elementary school ranks as one of the best in the city and the entire city. And with only 10,000 residents distributed across a massive community, crowded lots will be the least of your concerns.
Median Home Price: $649,000
Average Rent: $1,523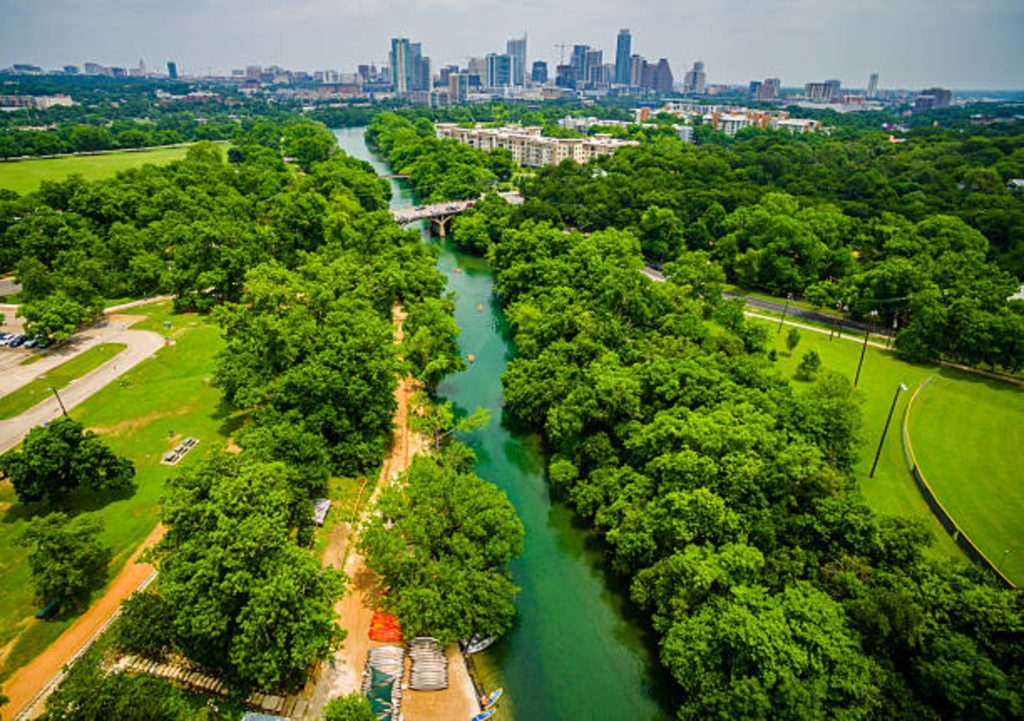 3. Cedar Park
Think the first two neighborhoods are too expensive for your liking? Introducing Cedar Park, a suburb 20 miles northwest of Downtown. A large chunk of the 80,000 people that live here works for big tech companies like Dell and Apple. The place is highlighted by rows of contemporary and colonial homes sitting on spacious lots accented by blankets of trees in the background. One of its coolest amenities is the Cedar Park Regional Medical Center, which is a top hospital in the region. Like Barton Hills, it's a great place to start a family minus the expensive costs.
Median Home Price: $372,238
Average Rent: $1,318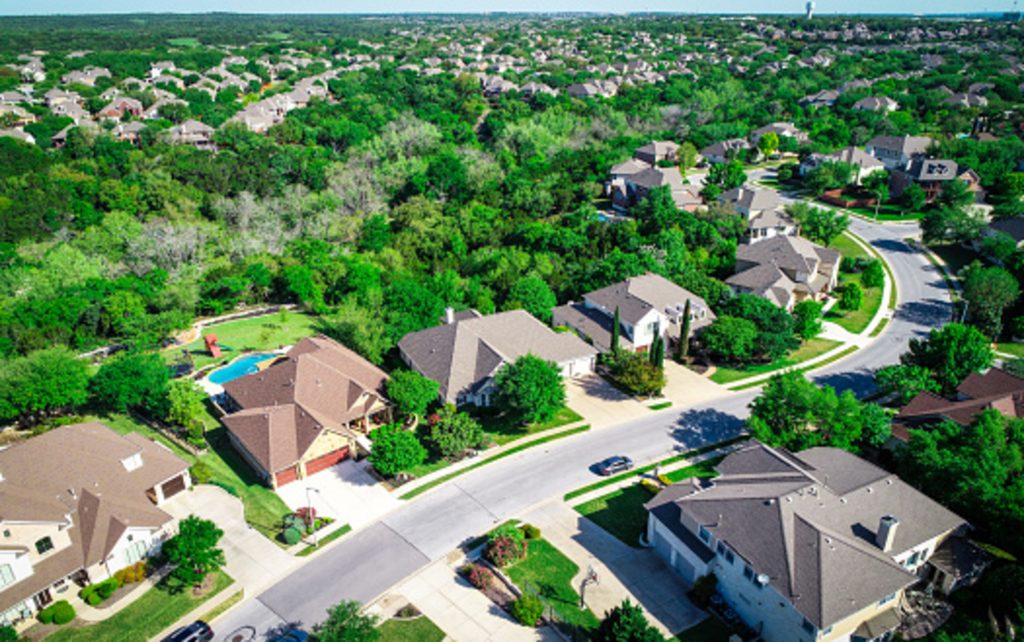 4. Mueller
Mueller is a master-planned community in Central Austin. Don't be fooled by the numbers. It's surprisingly pretty affordable. The reason why the median price shoots up to 600K is due to some of the larger homes in the neighborhood, but this community offers plenty of more modest homes and apartments as well. If you make it your home, you'll get to enjoy a weekly farmers' market event, chill coffee shops, and various restaurants that serve cheap but delicious food. Curious about what to do on weekends? Take your fam to Mueller Lake Park and spend the day feeding the ducks, fishing, or having a picnic. Unless you're craving for some metropolitan action, this neighborhood already has so much to offer on its own.
Median Home Price: $617,000
Average Rent: $1,322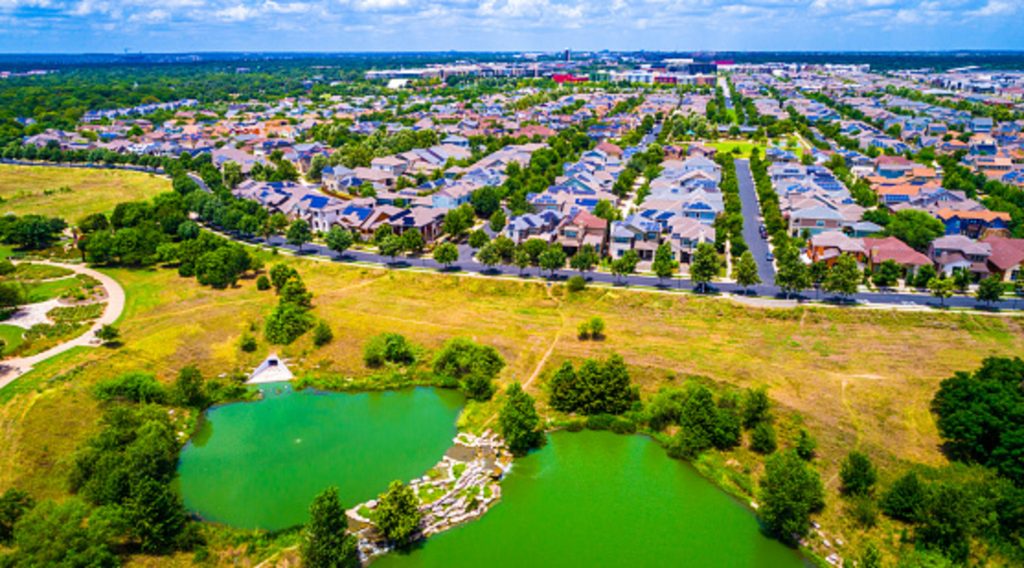 5. East Austin
For such a big neighborhood, East Austin is surprisingly safe and promising. It's also one of the most diverse places in the city. The dining experience is top-notch. Hack down an entire cake at Paper Route or grab a sizzling brisket at La Barbeque. Intero Restaurant has every exquisite Italian dish you can ask for. At the same time, entertainment is quite big in East Austin. There's an endless chain of live music venues and inviting pubs where you can jam the night away. If you ever feel lonely, head over and drink your hearts out at The Vortex. Enough with the spoilers. There's still so much for you to explore!
Median Home Price: $415,000
Average Rent: $1,756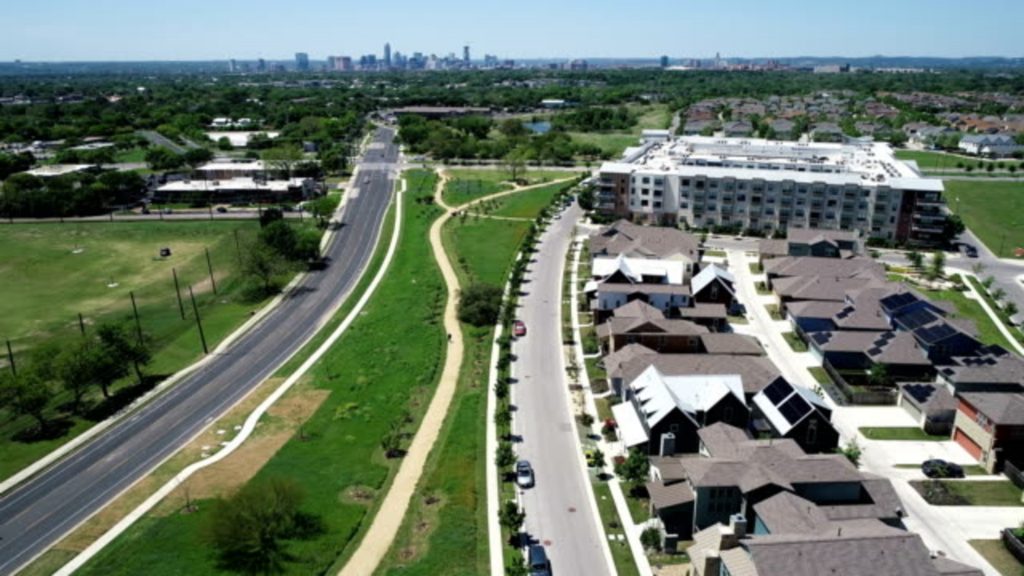 Moving to Austin Texas
Making your way to a big city like Austin can be quite intimidating. However, you should start erasing your doubts and conquer your fears. This is for your future, after all. To ease your burden, don't shy away from asking for help. Austin has a solid network of excellent movers who are ready to help you out, anytime, anywhere.